Beef Round Rump Roast - Grain Finished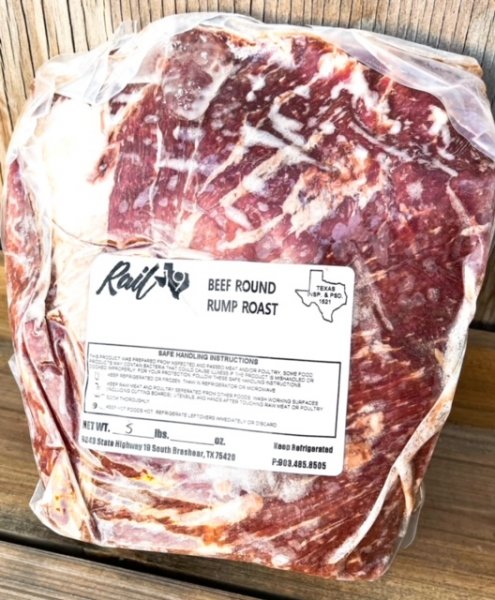 1 Roast | Approx 4 pounds @ $9.00/pounds = $36.00 + $1.00 Assembly
Pure Angus beef raised in our pristine pastures in Commerce, TX. Finished on a specially formulated grain ration and hand selected with superior marbling.

Rump roasts are a perfect cut of meat to put in a slow cooker and make a pot roast dinner. You can also oven roast, braise, or even smoke it!

*Total Price for this item is APPROXIMATE. Weights on this item vary from 2-6 pounds. If you would like a smaller or larger roast, please specify in the notes and we will do our best to accommodate you. The final weight for this item will be entered when your order is assembled and your credit card card will be charged at that time.
Website and Online Farm Store Powered By
Eat From Farms